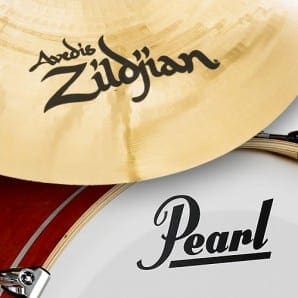 We are very happy to announce that D²Drumline have teamed up with Pearl and Zildjian and will represent these two brilliant companies as part of their international artist rosters. D² have proudly played Pearl Drums for years and are proud to continue to represent their products. We are also very excited about making the switch to Zildjian who's name is synonymous with the absolute best in marching cymbals worldwide.
The whole crew would like to thank Pearl and Zildjian for their support and recognition of our work to date. We will also continue to work very closely with our friends at Promark, Evans and SKB who have been amazing supporters of D² for a number of years.
Thank you very much to Justin and the whole team at Australasian Music Supplies (AMS – Pearl/Zildjian), as well as Danny and Mark at (D'Addario Australia – Promark, Evans, SKB) for their support of Marching Percussion in Australia.