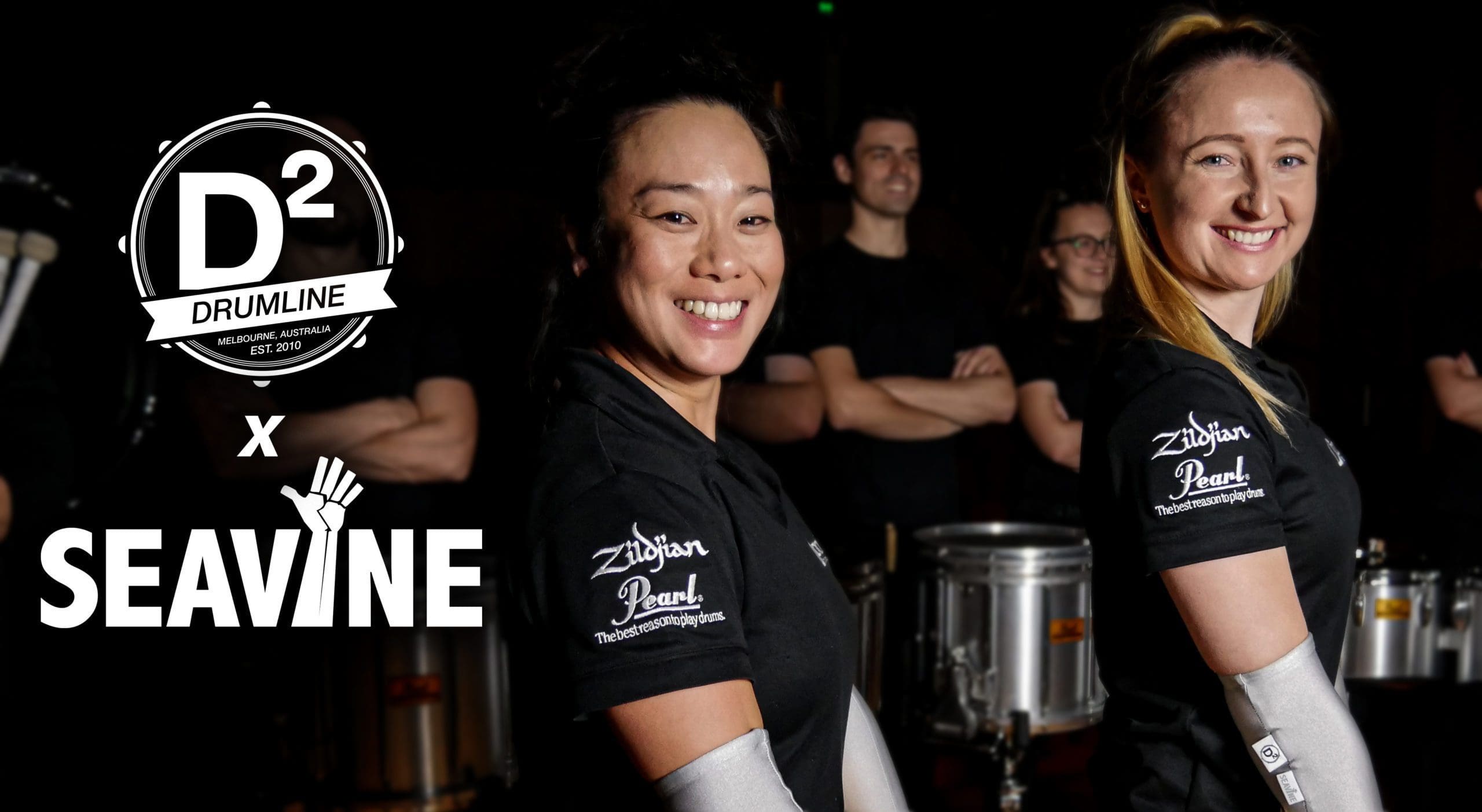 D² are incredibly excited to be launching a world-first partnership with Seavine, one of the most innovative cymbal accessories companies  in the world.
Seavine not only make some of the best cymbal products out there, but their focus on education and building the prestige of cymbal playing around the world is closely aligned with D²'s own passion for cultivating the growth of Marching Percussion in Australia.
To celebrate this new initiative, we have created a whole new line of customised gloves in conjunction with Seavine that feature a D² logo tag alongside Seavine's own tags. These are designed to serve as a uniquely Australian glove that will help cymbal lines in Australia take their playing to the next level.

Our D² cymbal has been rehearsing with their new metallic silver gloves, pads and black straps. The crew absolutely love the way these products have helped protect their arms, make visuals easier and add a super cool aesthetic that compliments their uniforms and cymbals. 
As part of our commitment to helping grow cymbal culture in Australia, we are now stocking Seavine Cymbal products for sale in the D² online store, including some truly wicked Seavine merchandise (very limited quantities, so jump in fast!).
We are also incredibly excited to be welcoming Seavine founder – Chelsea Levine – to the National Drumline Camp in September. This will be the first time we have had a dedicated cymbal specialist at the camp and we can't wait to work with Chelsea. 
Check out some of our new Seavine Products below. All profits from our online store go directly to helping build Marching Percussion culture in Australia.