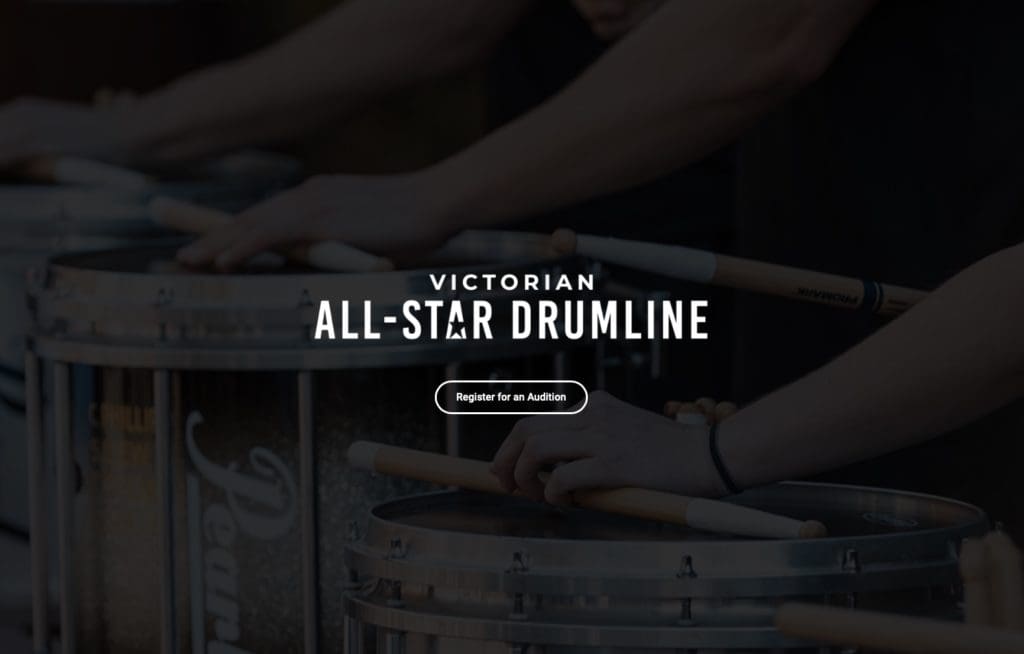 D² are proud to be working with some of the world's best educators on a brand new performance ensemble: the Victorian All-Star Drumline!
The Victorian All-Star Drumline is a new initiative by D² designed to give drum set and percussion students from Victorian High Schools the opportunity to take their drumline playing to the next level. The Drumline will deliver world class, dedicated drumline education in a high performance environment that will challenge these young performers in a fun, encouraging environment.
D² have been at the forefront of Marching Percussion education in Australia for over a decade. The Victorian All-Star Drumline is our most exciting education project yet.
We are bringing together some of the world's best Marching Percussion educators including Ralph Nader (USA), Bill Bachman (USA), and Chelsea Levine (USA) in addition to our local education team.
More information and audition registrations: https://d2drumline.com/vic-all-star/auditions