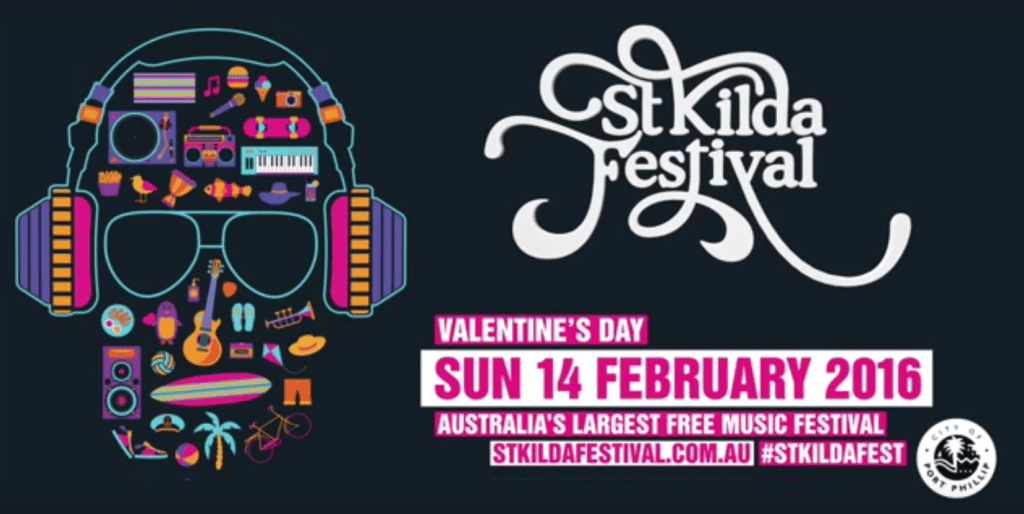 We are very happy to be performing not once, but twice at this year's St Kilda Festival. Following some incredibly fun performance at the 2012 and 2013 St Kilda Festivals, we can't wait to do it all again.
Our first performance will be as part of Live N Local on Friday the 12th February as we create a buzz in Fitzroy St and Acland St. On Festival Sunday we are will do it all again for the massive crowds moving through The Upper Esplanade and Jacka Boulevard.
These shows are a great chance to get up close and personal with the drumline as we make our way through the crowds and pick the busiest spots we can find to stop and put on a crowd-stopping stage show – don't miss it!
Check out all the details for both shows below:
Live N Local:
Friday 12th February
5:30pm – 630pm
Acland St and Fitzroy St (follow your ears!)
FREE
Festival Sunday:
Sunday 14th February
1:30pm – Upper Esplanade, St Kilda
3:20pm – Jacka Boulevard, St Kilda
FREE
Make sure you come and say "hey" if you make it along!