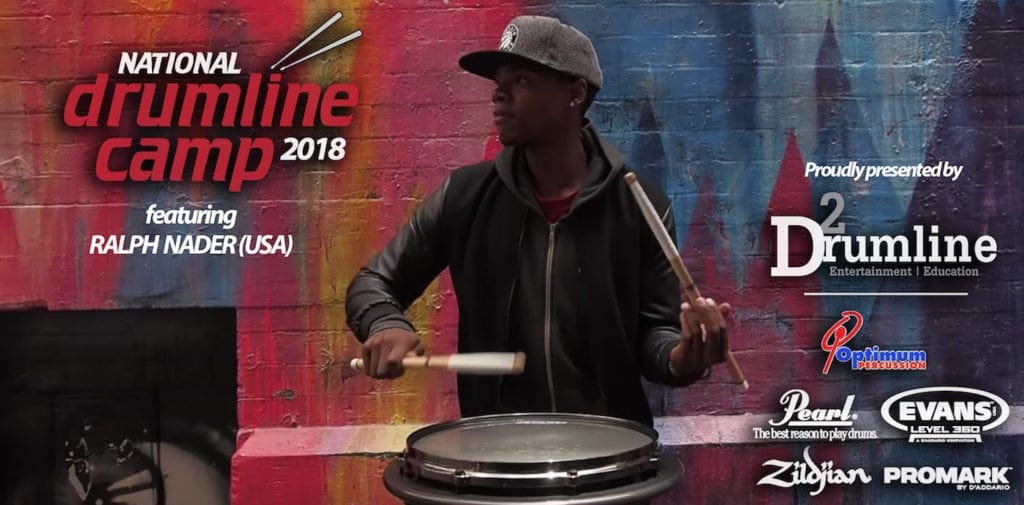 The D²Drumline are excited to be able to offer a limited number of scholarships to the 2018 National Drumline Camp (4th, 5th, 6th October 2018 – click here for more info).
Supporting and fostering the growth of the Drumline community in Australia has always been one of D²'s major goals. It is with this in mind that we have established these scholarships to help drummers and percussionists who would otherwise be unable to attend the camp.
There are a a total of 8 scholarships available, made up of 2 full scholarships ($425) and 6 half scholarships ($215) to help reduce the cost of the camp for the selected recipients.
Application Criteria
Applications are open to any member of the public who wishes to apply regardless of age, location, background;
The applicant should have a proven track record which shows a high level of commitment to the study of music (refer to application process below);
The successful applicant will be expected to share the knowledge and skills gained at the National Drumline Camp to help further the development of drumline programs in their local community. This may be as part of a school drumline or through any other method identified by the applicant;
Letters of support from members of the local community (teachers, university professors, local leaders etc.) will be viewed favourably.
Although the D² National Drumline Camp scholarships will not be means tested or require any proof of financial hardship, we ask that any prospective applicants consider their own financial position and decide if an application is appropriate.
Application Process
Anyone wishing to apply for the D² National Drumline Camp should complete the application form below. Applications are due by Friday 7th September and the successful applicants will be notified of their outcome on Monday 10th September.
As part of the application process, applicants will be asked to provide at least 2 referees who may be contacted to discuss their application. These references should be able to provide detailed information regarding the applicant's musical background and any other applicable information in support of the applicant.
All applications will be reviewed and assessed by the D²Drumline leadership team who will select the successful applicants.
Any questions regarding applications should be addressed to Campbell Phillips – [email protected]. 
Application Form