Would you like the opportunity to play alongside some of Australia's most experience drumline educators at the NBL?! Always dreamed of playing stadium gigs to crowds of thousands? Here's your chance!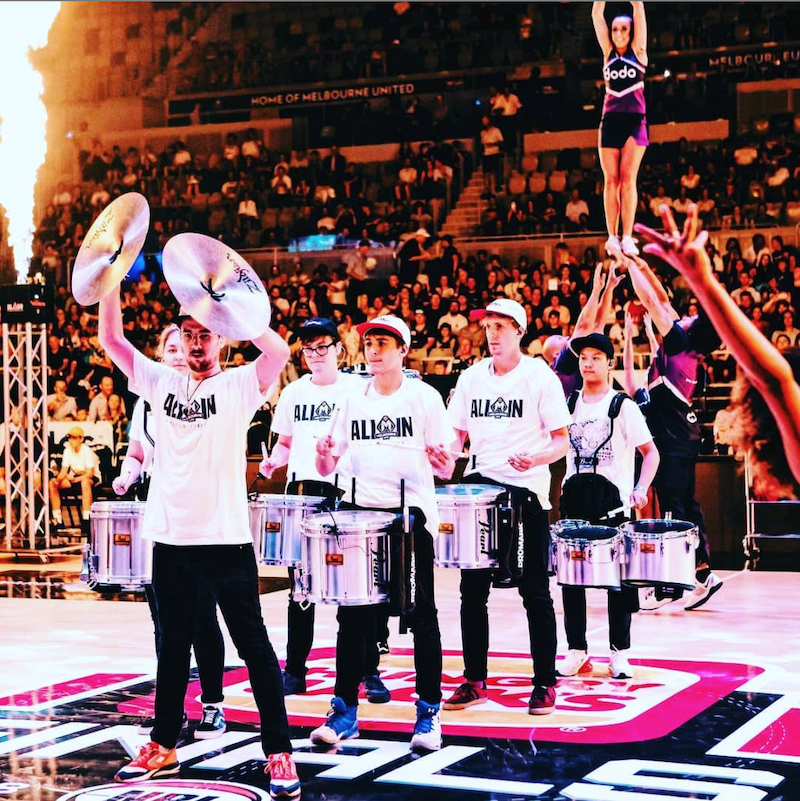 All ages and skill levels are welcome – our job it to help you be the best drummer you can be and get you ready for game-day.
The 2019 Training Corps will kick off on Tuesday 7th May at the D² Studio in Hawthorn and is aimed at helping prepare Training Corps members for to 2019/20 Melbourne United season.
Off the back of an incredibly strong season this year as a followup to last years' Championship Win, D² are working closely with the club to continue to develop the Drumline's involvement in the game day proceeding at Hisense Area.
So what are you waiting for? Take your playing to the next level with expert instruction from the D² team and a whole range of incredible new performance opportunities.
Details:
Session Times
Beginner Classes: Tuesday, 6:15-7:15pm
Intermediate/Advanced Classes: Tuesday, 6:15-7:15pm
All in (all skill levels): Saturday 9:30-10:30am*
*minimum numbers required for session to run
Cost:
$15 per class
Address:
D² Rehearsal Studio
Corner Manningtree and Glenferrie Rd,
Hawthorn, 3122
Term Dates:
14th May – 25th June
16th July – 10th Septmeber
8th October – 10th December
*NB – additional dates may be added for performance rehearsals
Enrol Now:
Please enrol using the below form and we'll be in touch with your registration forms and info!